Reading is one of the simplest and fastest ways of learning from the experiences of others. Whether you are in the beginning stages of selecting a franchise or are looking to become more productive as a franchise owner, there are a few books you MUST READ to gather thorough learning.
1. Franchise Bible: How to Buy a Franchise or Franchise Your Own Business
This is the best book for Understanding the Details.Written by franchise expert Rick Grossmann and franchise attorney Michael J. Katz, guides youwith decades-worth of hard-earned insights on how to master the skill of documentation, forms and other organizational skills which you will need to launch and operate a successful franchise. This book includes sample franchise documents and checklists to give you a good idea of what you are getting yourself into.The guide also helps prospective franchisors pick the best method of expanding your business, understand the keys to franchising success, and evaluate potential franchisees.
2. Franchise: Freedom or Fantasy?: How To Know If A Franchise Is Right For You After Your Corporate Career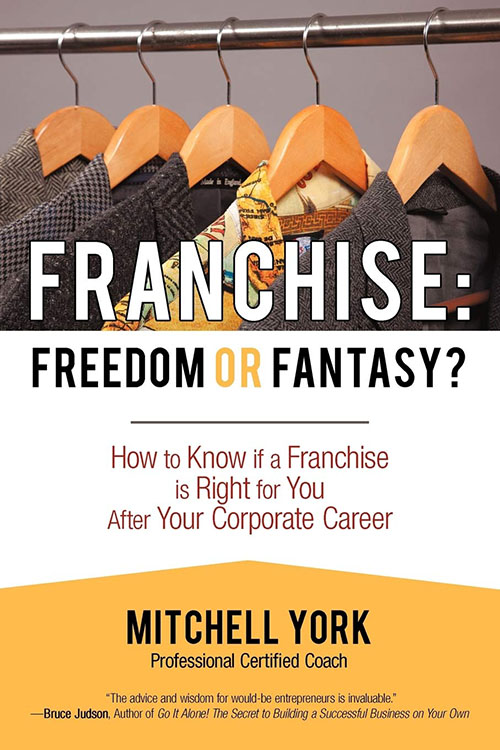 Are you tired of the corporate word life? If yes, get an escape from the rat race, like Mitchell York, a successful franchisee and professional certified coach did. In his book he guides you through steps involved in deciding whether or not to buy a franchise and how to do it in the right manner. His book gets you a glance on how owning a business can have a massive impact on your current life and daily lifestyle. Simply starting a franchise business does not ensure success. It is important to know whether you have all that's needed to succeed as a franchise owner, what all you need to avoid when purchasing a franchise, anddevise the ways to find capital to start up with your franchise. We can guarantee that you can Break free of the corporate world with this comprehensive guide to franchising.
3. Five Pennies: Ten Rules to Successfully Build a Franchise Mega-Brand and Maximize System Profits
Five Pennies by Lonnie Helgerson teaches you the ten success secrets of some of the greatest franchise brands, including how to strategically grow your company into a franchise Mega-Brand. Throughout the book, don't miss the franchise Mega-Brand examples that illustrate the road rules for successful franchising.This Book also contains over 120 Tools to Build, Grow and Manage a National Franchise Brand!
4. The Franchise Fraud: How to Protect Yourself Before and After You Invest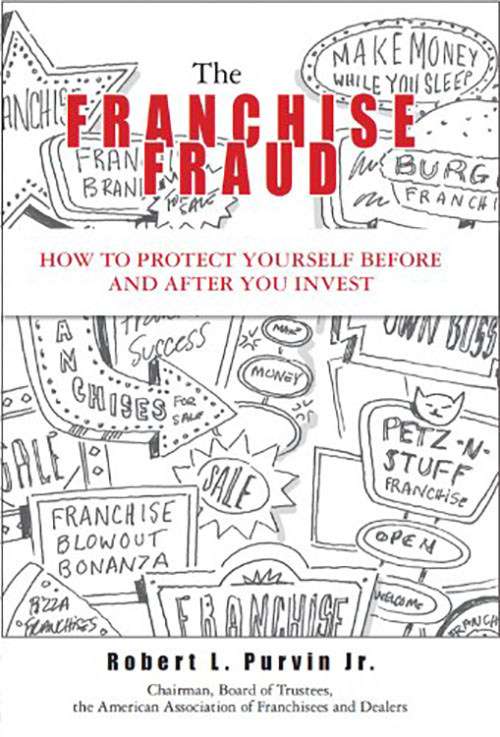 Fraud is a real risk when scoping out potential franchise opportunities. The Franchise Fraud by Robert Purvin and Robert L. Purvin Jr. is the critical evaluation of the franchising industry and community. It exposes long held myths and advocates the organization of strong franchisee associations with the negotiating leverage to achieve a balance of obligations and benefits for franchisors and franchisees. This book advises potential franchise owners of all the inherent risks and obstacles in owning a franchise. The book's author is an attorney who spent much of his career working for franchisors. He explains the way franchisors sell franchises and breaks down the myths franchisors might create to make franchises seem more attractive than they actually are. Any potential franchisee should give this book a read before making any final decisions and to avoid becoming a victim of franchise fraud.
It's a fact that just the above mentioned 4 books aren't sufficient but,franchise leaders must read at least these above mentioned books as a great starting point to begin with. While there's no end to learn as sky is the limit so, read and learn as much as possible to gain a competitive edge and stay relevant in an ever-changing business world.
Click here to connect and start your Franchisor Journey